The tide is coming in, and with it is a key visual for the second part of Free!–the Final Stroke–, the final installment in the near-decade we've spent with the boys of the Iwatobi Swim Club: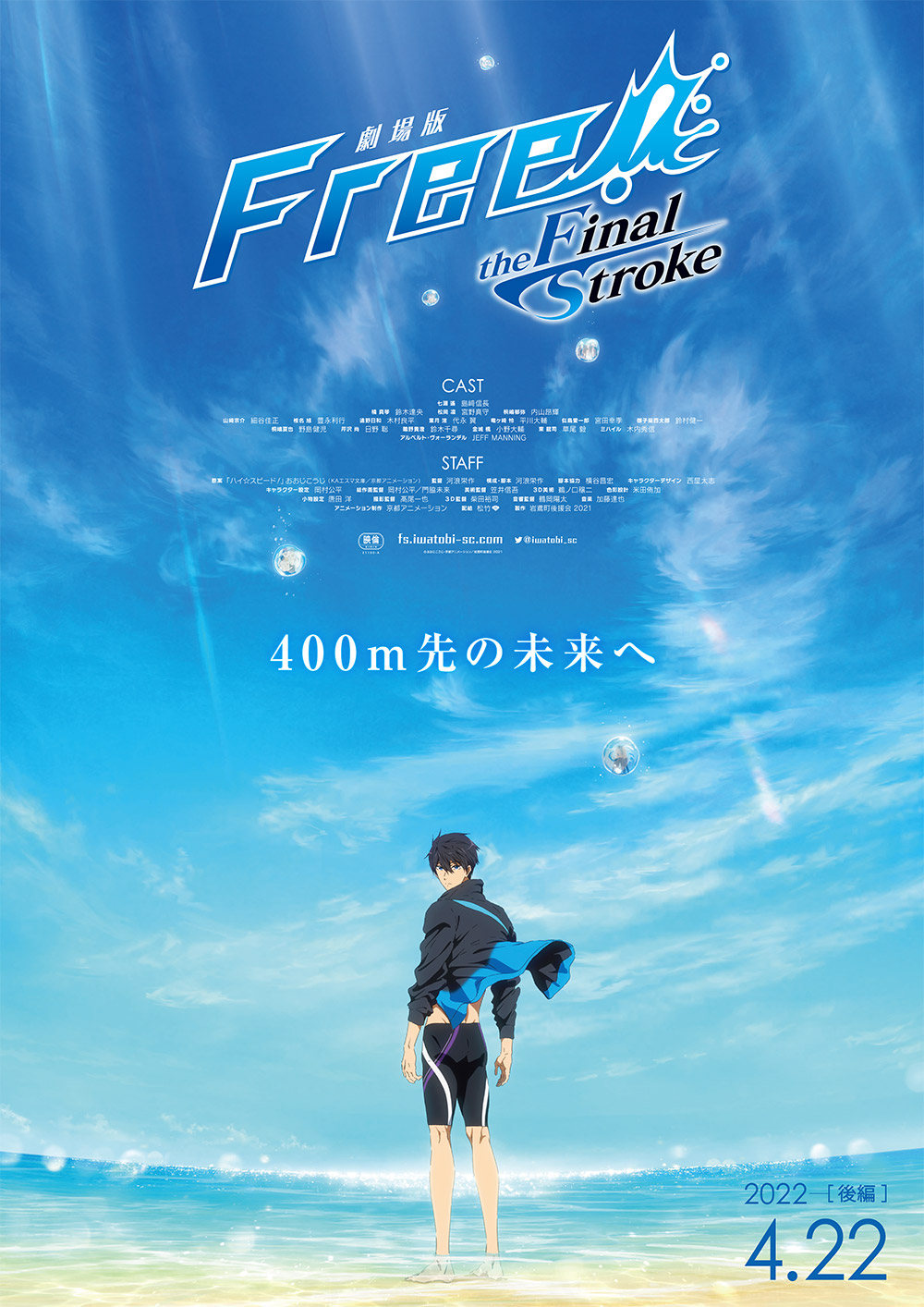 This is our third emotional lap in preparation for the climactic finale, as these two impactful visuals were released in October and December last year, respectively.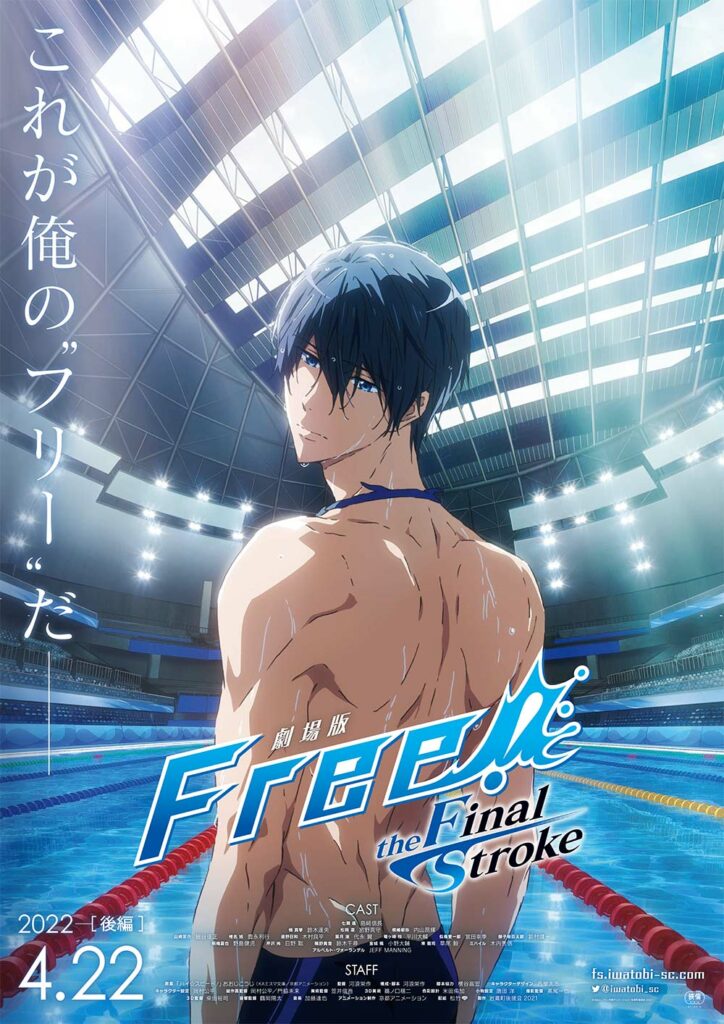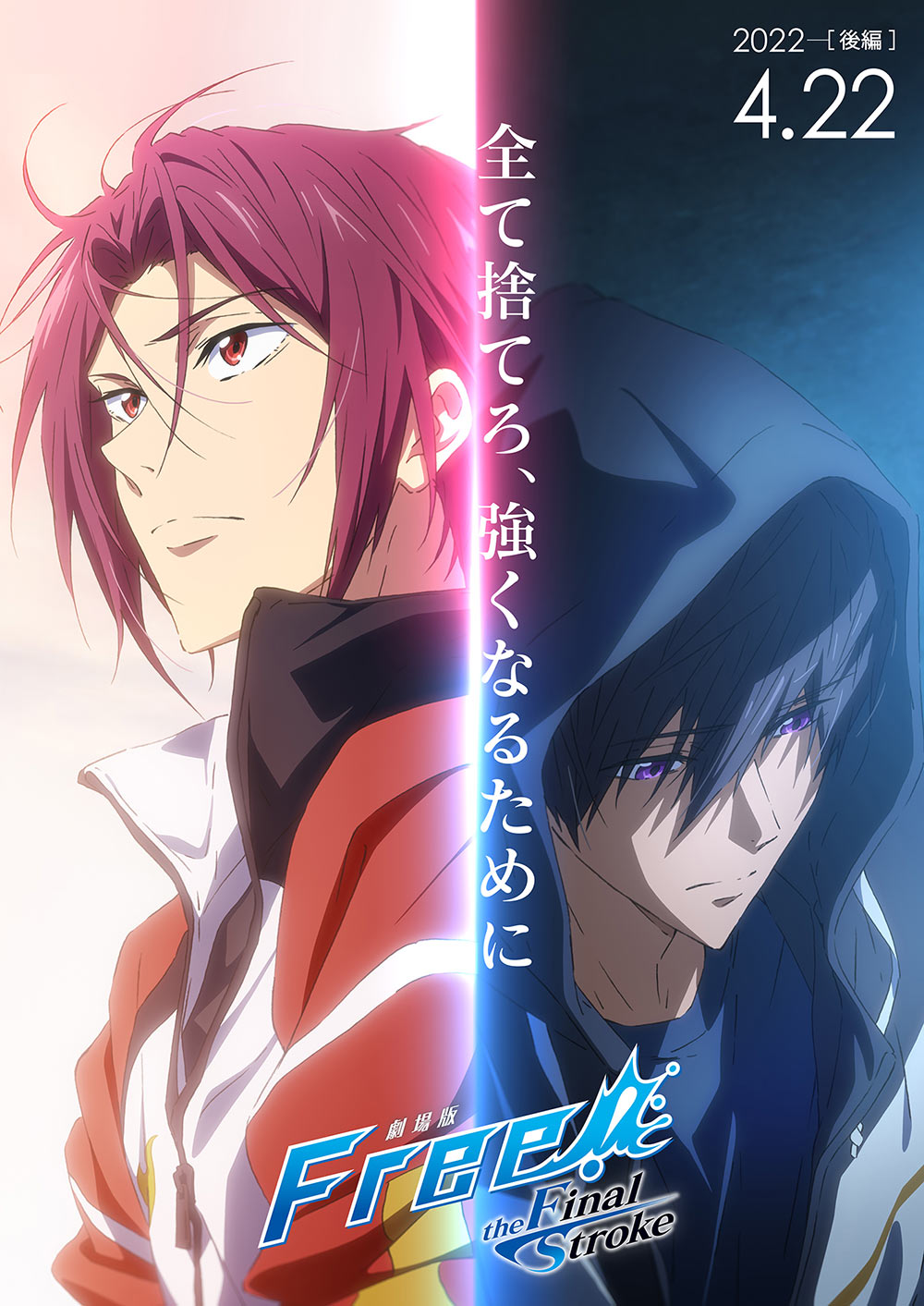 The second part of Free!–the Final Stroke–, which is directed and written by Eisaku Kawanami (Free! Season 3) at Kyoto Animation, is set to release in Japanese theaters on April 22.
If you're a fan of sports anime with fluid animation, check out all three seasons of Kyoto Animation's hit series, right here on Crunchyroll!
Nanase Haruka loved to be in the water – loved swimming. In elementary school, Nanase Haruka, Tachibana Makoto, Matsuoka Rin, and Hazuki Nagisa attended the same swimming class together.
Time passed, and as Haruka was living an uneventful high school life, he suddenly encountered Rin again. Rin challenged Haruka to a race and showed him how much stronger he had become.
Soon enough, Makoto and Nagisa also rejoined the group, and along with a new classmate, Ryugazaki Rei, they established the Iwatobi High School Swimming Club.
Source: Free! – Iwatobi Swim Club official Twitter account

Der shy man behind @Shymander, Liam is a timezone-fluid Aussie with a distinct fondness for anime, Eurovision and creating odd stats projects despite hating math.