On March 9, the "Zaku Day" in Japan, a special press conference for the forthcoming new feature film Mobile Suit Gundam: Cucuruz Doan's Island was held the Ikebukuro harevutai theater in Tokyo, revealing its new teaser trailer, teaser visual, and theater banner visual.
The press conference featured Toru Furuya, who reprises his role as Amuro Rey, Shunsuke Takeuchi, who newly voices the title character Cucuruz Doan, and director Yoshikazu Yasuhiko. The film is based on the first Mobile Suit Gundam TV anime's 15th episode of the same name, which was aired in Japan on July 14, 1979.
In the end of the press conference, Furuya said, "This may be the last time I play a 15-year-old Amuro in a film version. I hope that everyone will remember Amuro moving vividly in this film, along with my voice." Then Yasuhiko, who was the first TV series' character designer and chief animation director, revealed his feelings, "I came back to the animation world because it was 'Gundam' only. After doing 'Cucuruz Doan's Island,' I have no more regrets, so this will probably be the last time I make 'Gundam' on film, and the last time I do animation."  Yasuhiko began his career as an animator in 1970, and now he's 74.
Mobile Suit Gundam: Cucuruz Doan's Island is set to be released in Japan on June 3, 2022.
New teaser trailer:
映画『機動戦士ガンダム ククルス・ドアンの島』
ガンダムよ、このザクを倒せるか。

\特報公開/https://t.co/yQokD0WxW9
プレゼントキャンペーンも開催!@g_cucuruzdoanをフォローして本ツイートに期待コメントをくれた人に抽選で当たる!詳しくはツリーへ#ククルス・ドアンの島 pic.twitter.com/NzHisHQSQp

— 機動戦士ガンダム ククルス・ドアンの島 (@g_cucuruzdoan) March 9, 2022
New teaser visual: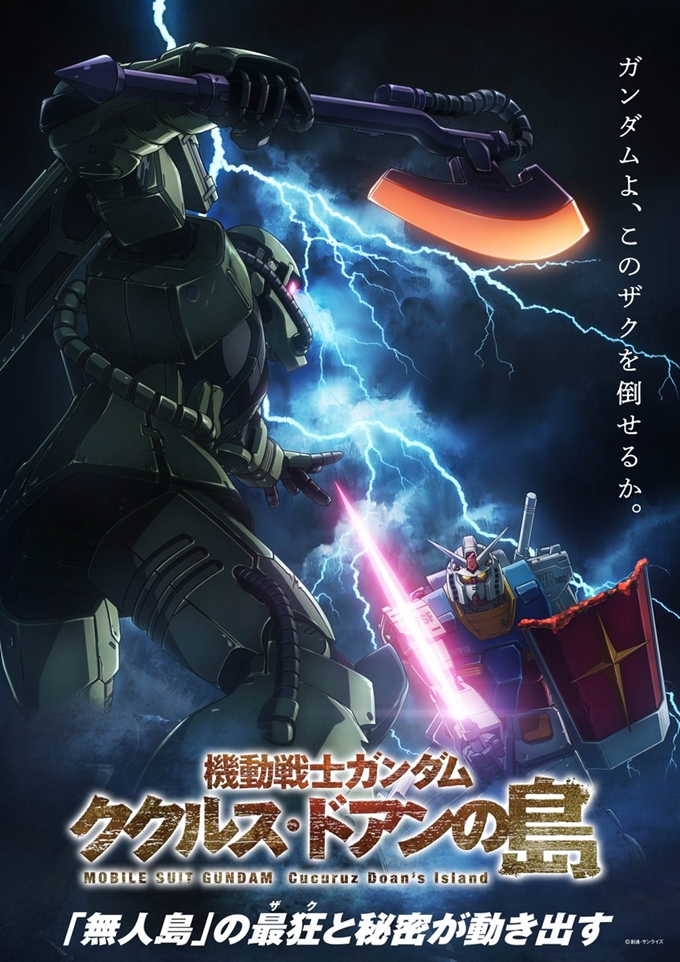 Theater banner: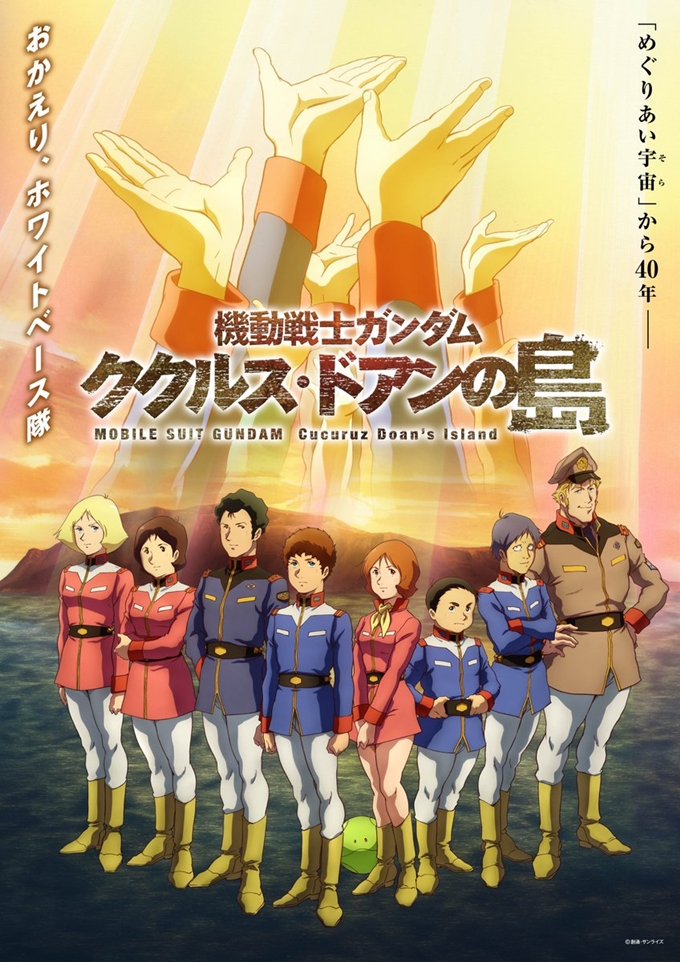 Main voice cast:
Amuro Ray: Toru Furuya (Tuxedo Mask in Pretty Guardian Sailor Moon)
Bright Noah: Ken Narita (Sesshomaru in InuYasha)
Mirai Yashima: Satomi Arai (Beatrice in Re:ZERO -Starting Life in Another World-)
Sayla Mass: Mugumi Han (Momiji Soma in Fruits Basket)
Kai Shiden: Toshio Furukawa (Asuma Shinohara in Mobile Police Patlabor)
Hayato Kobayashi: Hideki Nakanishi (Alan in Nodame Cantabile)
Fraw Bow: Misato Fukuen (Yoshika Miyafuji in Strike Witches)
Sleggar Law: Tomofumi Ikezoe (Furanken in Francesca)
Cucuruz Doan: Shunsuke Takeuchi (Alexander Yamato in KING OF PRISM) 
---
Sources: "Mobile Suit Gundam: Cucuruz Doan's Island" official Twitter / Gundam info.
©SOTSU, SUNRISE