The official website for the TV anime adaptation project based on Yuka Tachibana's isekai fantasy light novel series The Saint's Magic Power Is Omnipotent announced today that its second season has officially gotten the green light.
The TV anime's first season was aired for 12 episodes from April to June 2021. The first season's director Shota Ihata will return, alongside series composition writer Wataru Watari. And Diomedéa will again works on anime production. Further details including its broadcast schedule will be announced later.
The novel's author Tachibana has posted her happy comment on the anime's website as below:
Whether you are new to us or a regular viewer, thank you for watching. I'm Yuka Tachibana, the novel's original author. Thanks to your support, the second season has been decided to be produced! It's the second season, second season! I can't believe that we will be able to see their moving and talking again. I was really surprised. The decision to produce the second season is thanks to the production team that created the wonderful first season, and to everyone who supported it. Thank you so much! I hope everyone will enjoy the show again. I am also looking forward to the day when I will be able to watch it with you.
「聖女の魔力は万能です」
TVアニメ第2期の制作が決定しました!

お祝いコメント&イラストをいただきました!
原作:橘由華先生
イラスト:珠梨やすゆき先生
コミカライズ:藤小豆先生
スピンオフ漫画:亜尾あぐ先生

セイたちに、また会うことができます✨https://t.co/nsY3yDUc2t#seijyonoanime pic.twitter.com/Fl9gdgMb4K

— TVアニメ「聖女の魔力は万能です」公式アカウント (@seijyonoanime) March 10, 2022
The first season of the The Saint's Magic Power is Omnipotent TV anime is available on Crunchyroll in sub and dub.
Synopsis:
Why would an overworked woman want to be summoned to a magical new world? To live her ideal life of leisure, of course! For Sei, it's truly a dream: studying spells and perfecting potions at the institute while helping people with their problems. But keeping a low profile is proving to be difficult as her magical power becomes omnipotent. Can Sei hide away in this fantasy forever? She hopes so!
Trailer: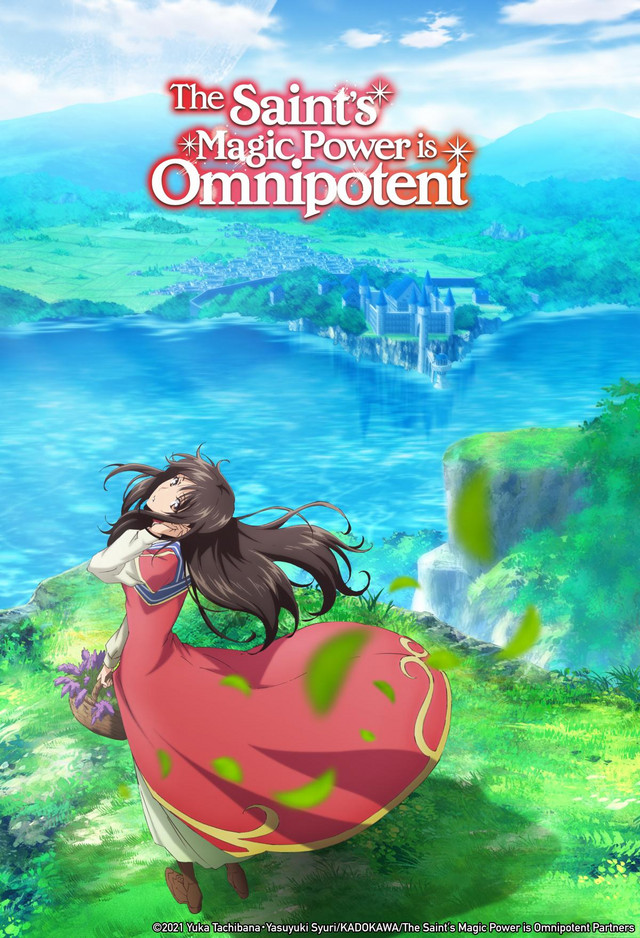 ---
Source: TV anime "The Saint's Magic Power Is Omnipotent" official website / Twitter 
©2021 Yuka Tachibana, Yasuyuki Shuri/KADOKAWA/The Saint's Magic Power Is Omnipotent Partners