Disney and Pixar's next emotional ride is just around the corner, and to highlight the film's Asian roots, Turning Red director Domee Shi sat down with acclaimed anime director Mamoru Hosoda (BELLE, Wolf Children, Mirai) to discuss strong female protagonists, animation as a medium, inspirations and more in this video from the official Japanese Disney+ YouTube channel:
Shi, who also directed the Academy Award-winning animated short Bao, notes that she was inspired by anime and Hosoda's work growing up, citing little homages to The Girl Who Leapt Through Time and more in the upcoming coming-of-age film.
Hosoda, who was fortunate enough to see the film in advance, returned the favor with a special hand-drawn illustration, depicting a fateful meeting between the protagonists of Turning Red and BELLE: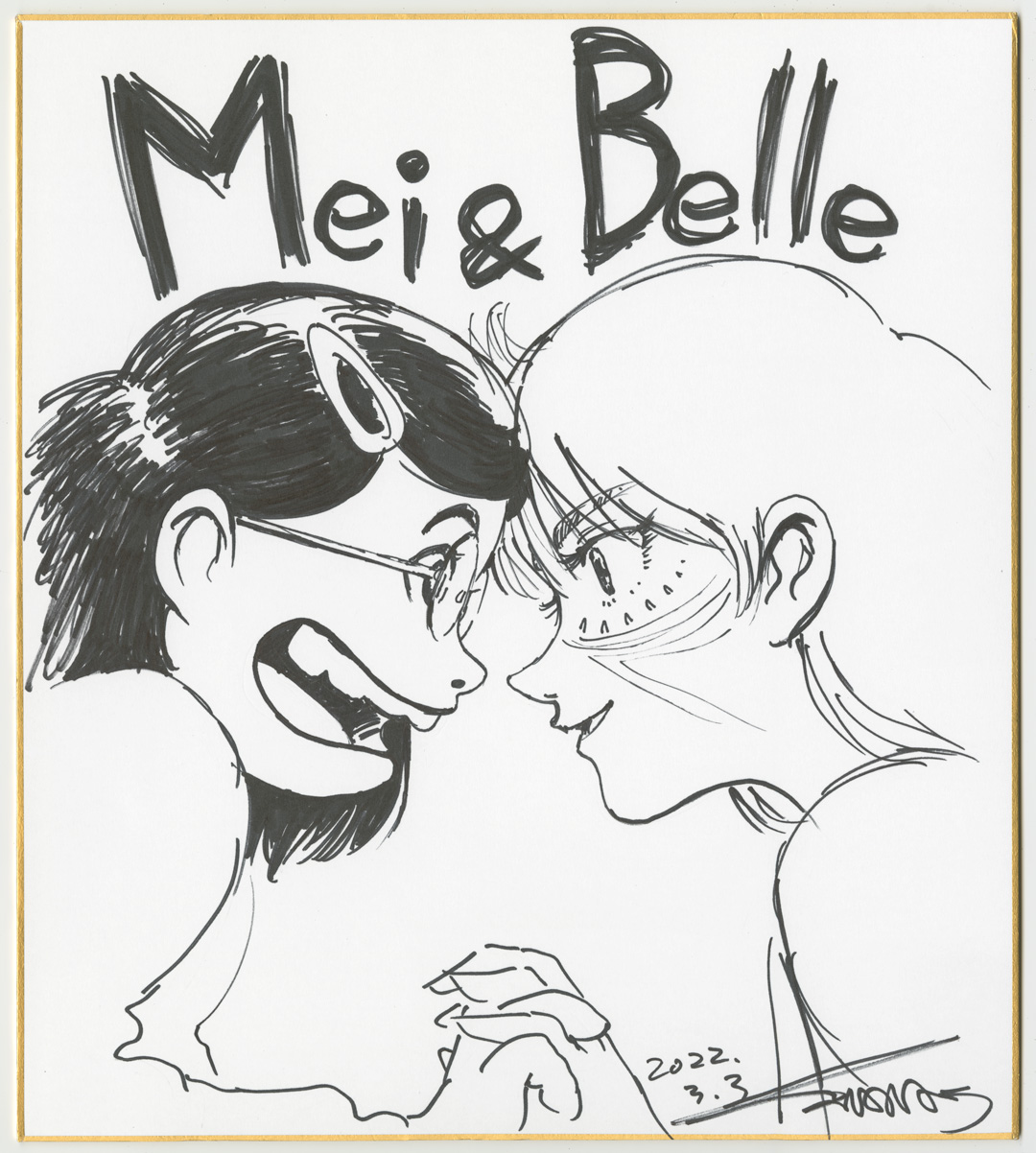 Turning Red is set to release exclusively on Disney+ on March 11, where the film's listing describes it as such:
Disney and Pixar's 'Turning Red' introduces Mei Lee, a confident, dorky 13-year-old torn between staying her mother's dutiful daughter and the chaos of adolescence. Her protective, if not slightly overbearing mother, Ming, is never far from her daughter—an unfortunate reality for the teenager. And as if changes to her interests, relationships and body were enough, whenever she gets too excited, she suddenly turns into a giant red panda!
Source: Oricon

Der shy man behind @Shymander, Liam is a timezone-fluid Aussie with a distinct fondness for anime, Eurovision and creating odd stats projects despite hating math.