Attack on Titan is at the heart of the latest collaboration from premier lifestyle gaming brand 100 Thieves, and fans have a lot to look forward to over the next month. In addition to influencer-focused content and an LA pop-up event, 100 Thieves has an exclusive 13-piece apparel collection that's set to launch this month.
100 Thieves x Attack on Titan
Pop-up: 3/11
Online: 3/12https://t.co/8q3ChCqYeK

Everything comes at a cost. #100TxAoT pic.twitter.com/3yVv5VGr6X

— 100 Thieves (@100Thieves) March 7, 2022
The 100 Thieves x Attack on Titan collection includes a variety of tops—from tees and hoodies to bomber jackets and beyond—as well as accessories with nods to the likes of Eren, Levi, Mikasa, Annie and other key characters from the series. 
You'll be able to purchase pieces from the limited collection when it goes live on the 100 Thieves website on March 12 at 12pm Pacific Time. Here are just a few samples: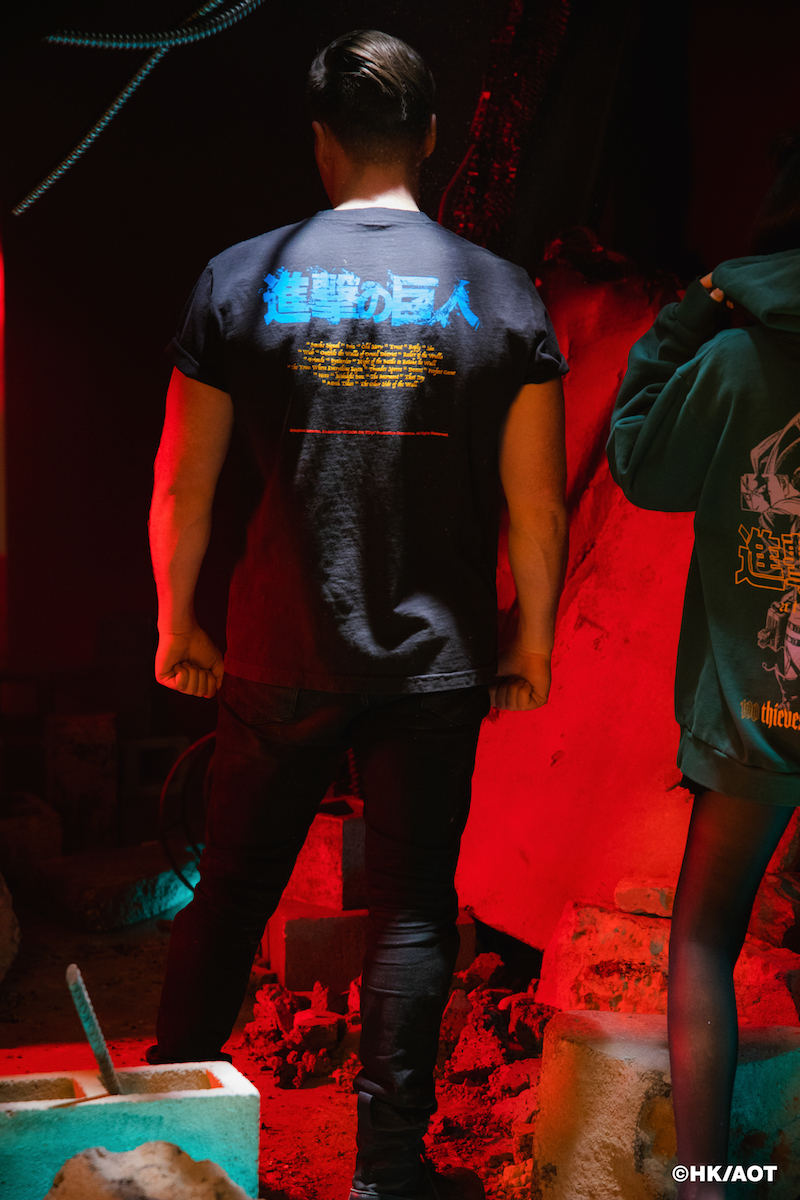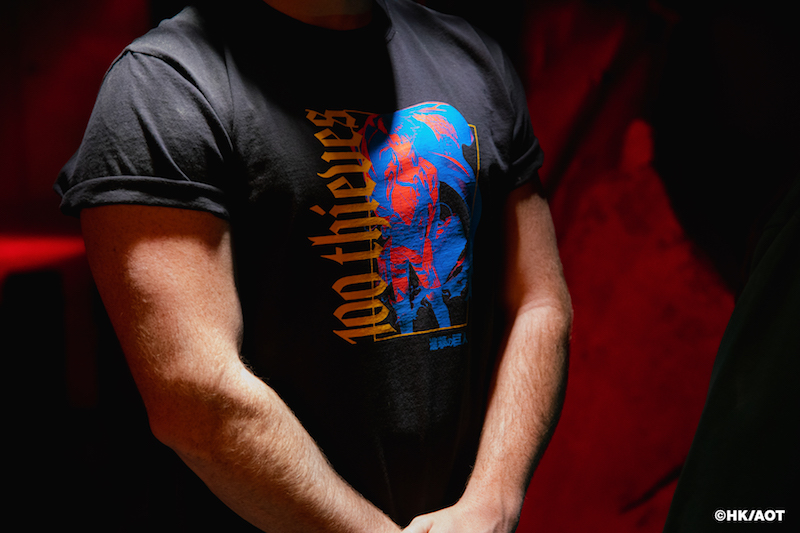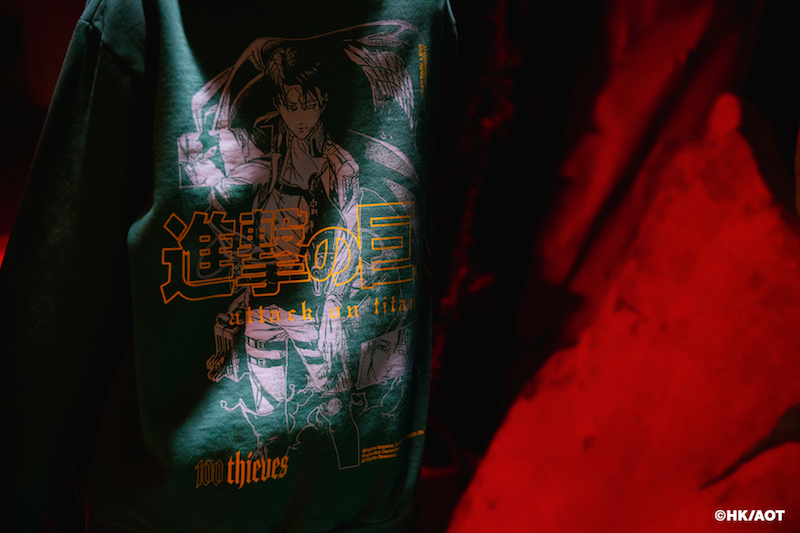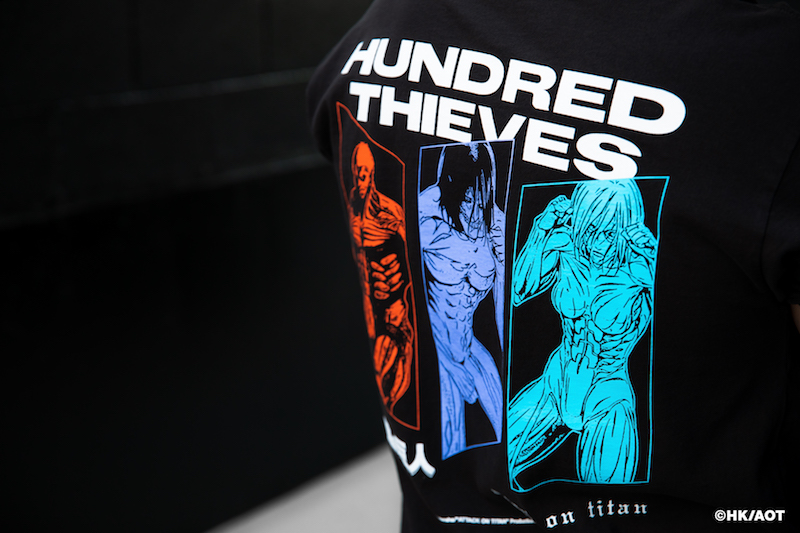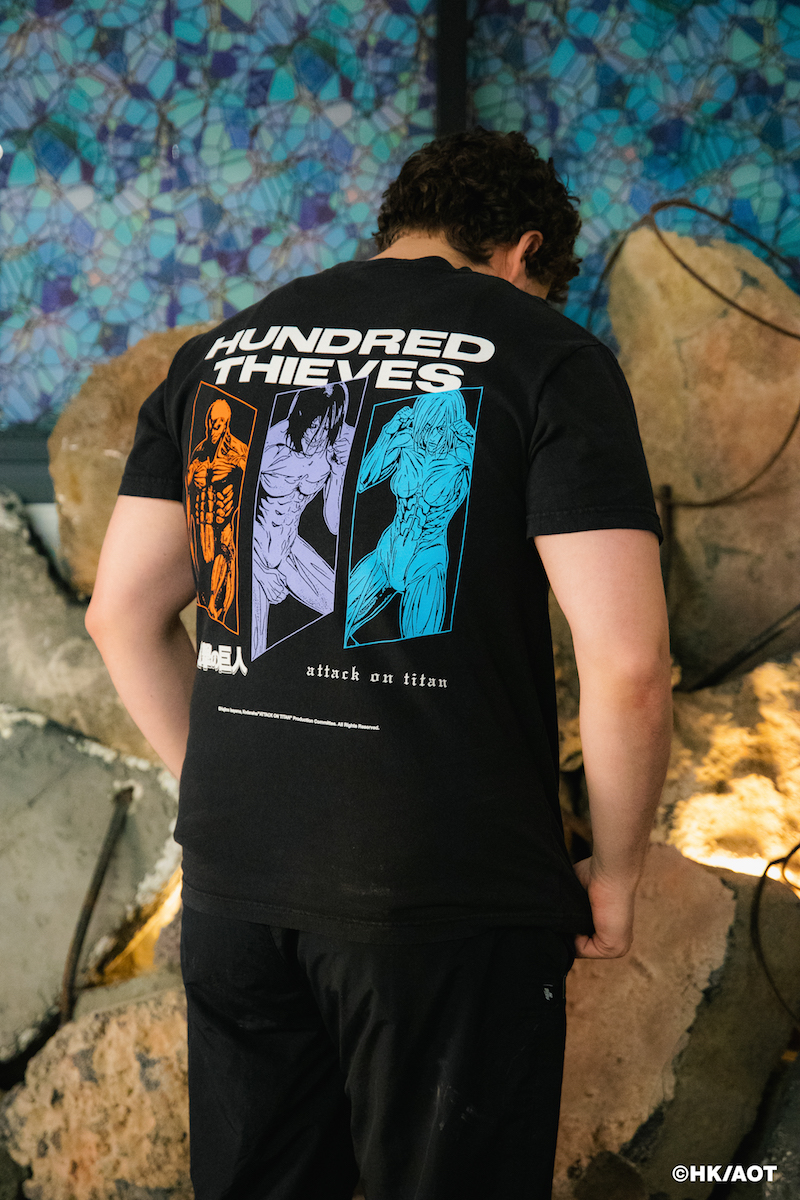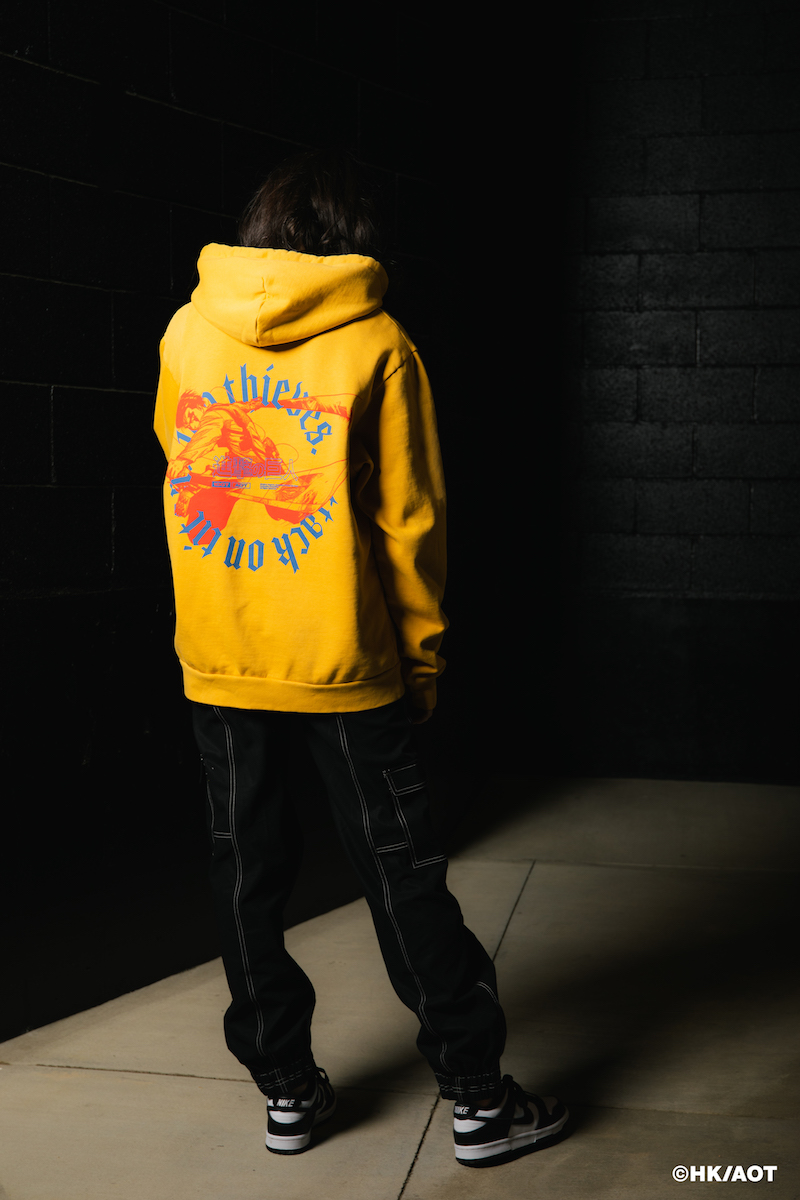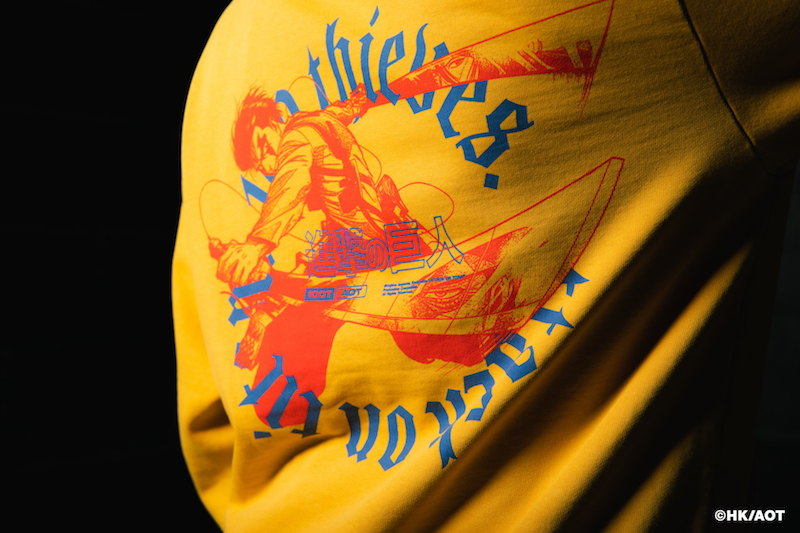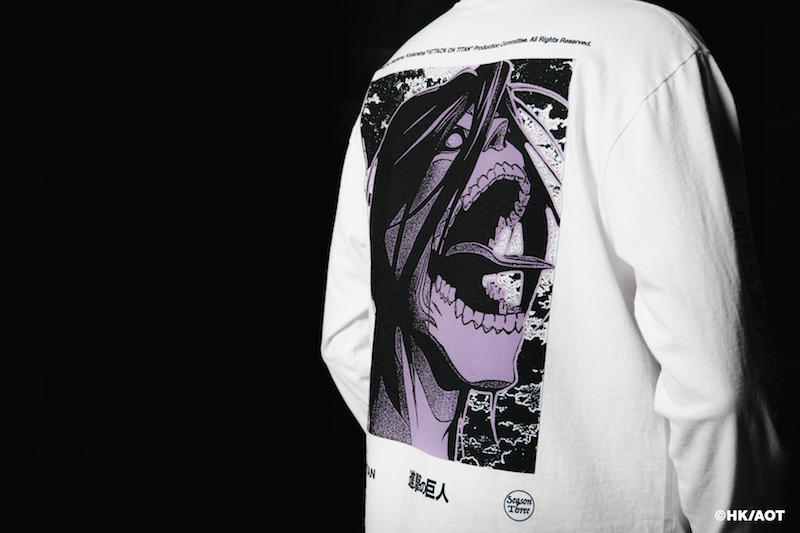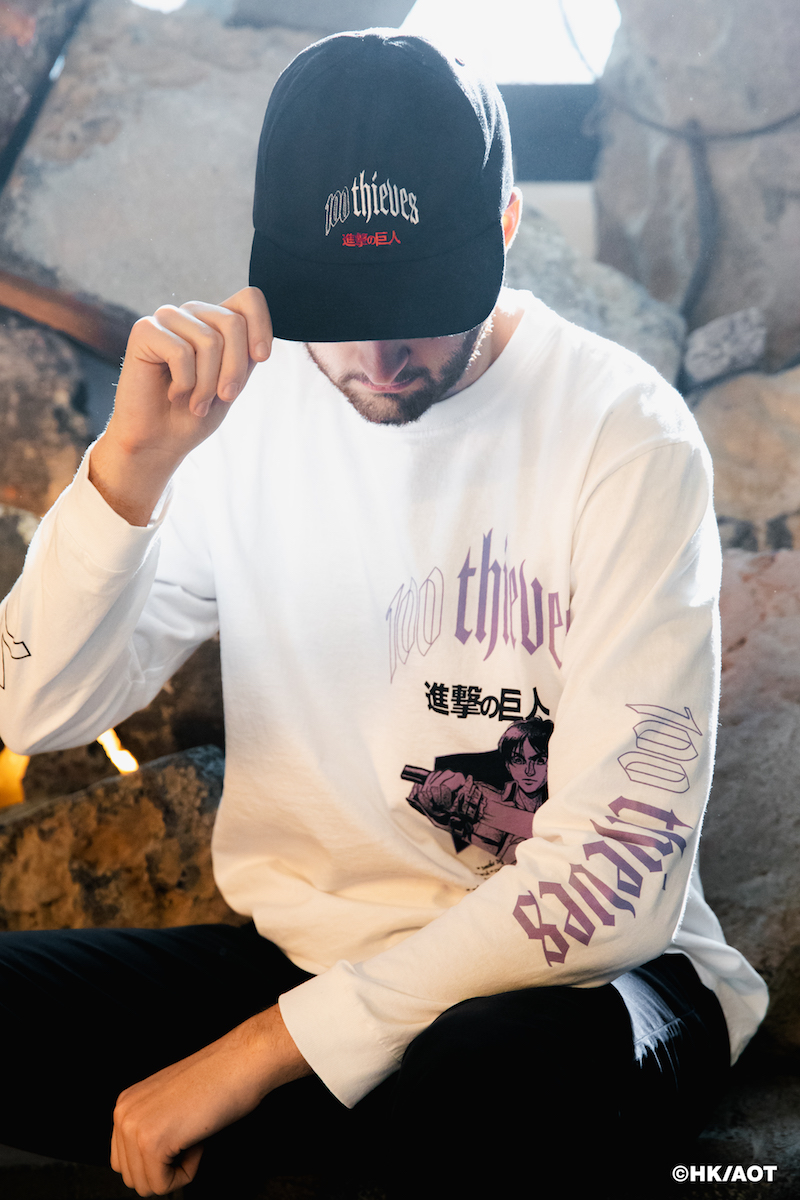 The pop-up event is scheduled for March 11, giving fans an opportunity to purchase the collection a day before it goes live online. There will also be special appearances from the 100 Thieves Creators, photo opportunities and the chance to see the over-40-foot-tall Colossal Titan art installation outside of the building in person. 
To see what's going on in the world of the anime adaptation, you can catch new episodes of Attack on Titan Final Season Part 2 every Sunday on Crunchyroll and Funimation. 
Here's how Crunchyroll describes the series as a whole:
Known in Japan as Shingeki no Kyojin, many years ago, the last remnants of humanity were forced to retreat behind the towering walls of a fortified city to escape the massive, man-eating Titans that roamed the land outside their fortress. Only the heroic members of the Scouting Legion dared to stray beyond the safety of the walls – but even those brave warriors seldom returned alive. Those within the city clung to the illusion of a peaceful existence until the day that dream was shattered, and their slim chance at survival was reduced to one horrifying choice: kill – or be devoured!