The official website for the upcoming Science Fell in Love, So I Tried to Prove It r=1-sin0 TV anime premiered a second PV for the new season set to premiere on Tokyo MX on April 1, 2022.
The clip introduces the anime's new OP and ED theme songs for the first time. The OP theme "Love-Evidence" is sung by voice actress Sora Amamiya, who reprises her role as the main heroine Ayame Himuro, and the ED theme song "Bibitto Love" is provided by by CHiCO with HoneyWorks meets Mafumafu. The former will be released as Amamiya's 13th single on May 11, 2022, while the latter will be released as CHiCO with HoneyWorks' 17th single on May 18.
【4月新番組】理系が恋に落ちたので証明してみた。r=1-sinθ(放送直前PV)を公開!初公開の新規カットを観てオキシトシン全開で放送をお待ち下さい!#リケ恋 pic.twitter.com/hr1HgtXx26

— 【公式】アニメ&マンガ「理系が恋に落ちたので証明してみた。」 (@rikeigakoini) March 7, 2022
Key visual: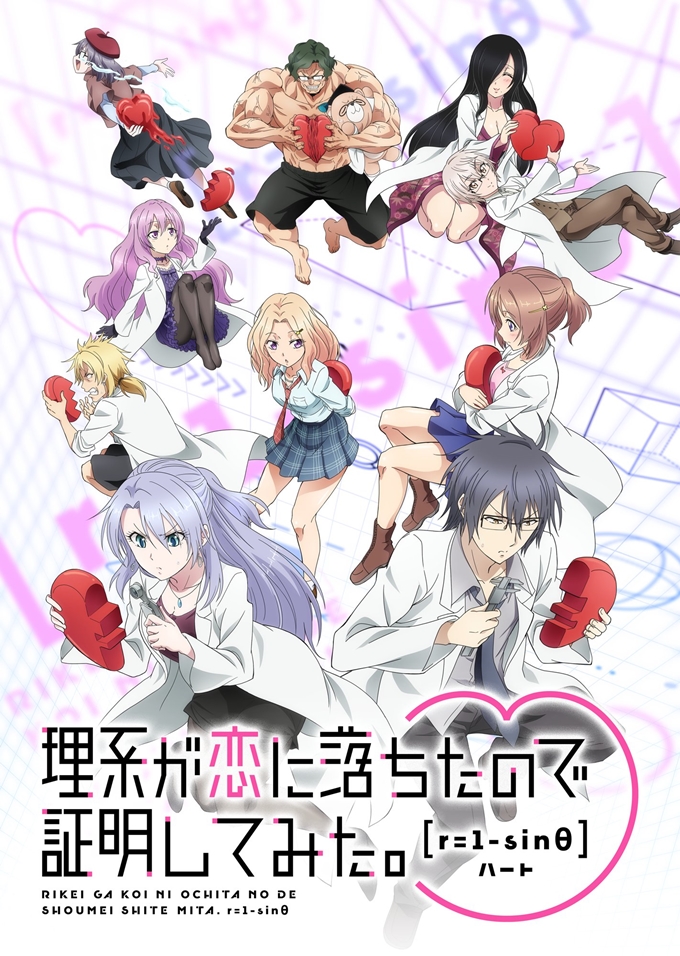 ---
The first season of the TV anime Science Fell in Love, So I Tried to Prove It was aired for 12 episodes from January to March 2020, and all the episodes are available both in sub and dub on Crunchyroll to its members worldwide excluding Asia.
Synopsis:
What happens when a science-inclined girl and boy who are deeply passionate about research fall in love? An intelligent woman named Himuro Ayame who is a science graduate student at Saitama University happens to ask fellow science grad student Yukimura Shinya out. Of course, there's no logical reason for this love! But as a science and engineering major, not being able to logically prove love would mean that those feelings aren't real, and they'd fail as a science student. With that in mind, the two drag everyone else in the lab into trying various experiments to prove love actually exists.
---
Source: TV anime "Science Fell in Love, So I Tried to Prove it" official website / Twitter
©2019 Arifred Yamamoto / COMIC Meteor / RIKEKOI PROJECT