What's the most important thing to remember about being a Stand user? That's right: looking freaking amazing. Thankfully, JoJo's Bizarre Adventure is no stranger to beauty and fashion collaborations, and their current collab with Love Liner will help you sharpen up your look Stone Ocean style.
The new line features six shades of liquid eyeliner, each paired to a character from the latest installment of the anime: dark brown for Jolyne Cujoh, black for Jotaro Kujo, brown for Ermes Costello, milk brown for F.F., mocha greige for Weather Report, and rose brown for Narciso Anasui. Each comes in packaging with brand new character art — and if you line them up side by side, the pink threads from Jolyne's hands link up from image to image. Each eyeliner also comes with a small hand mirror: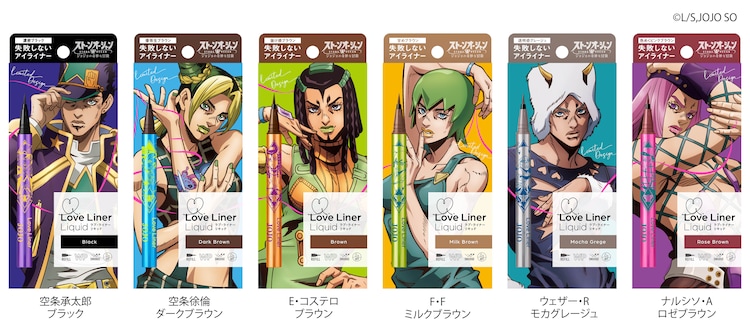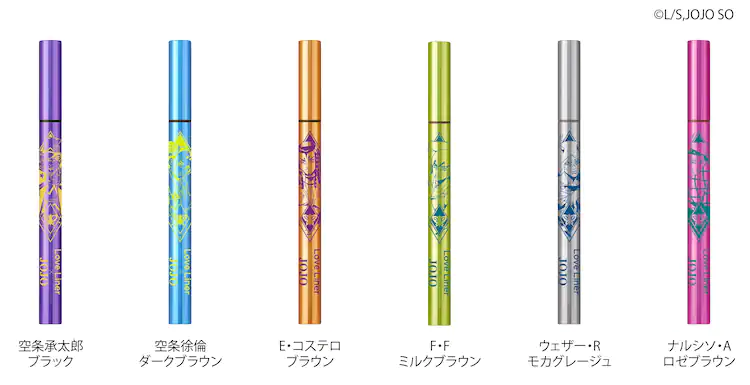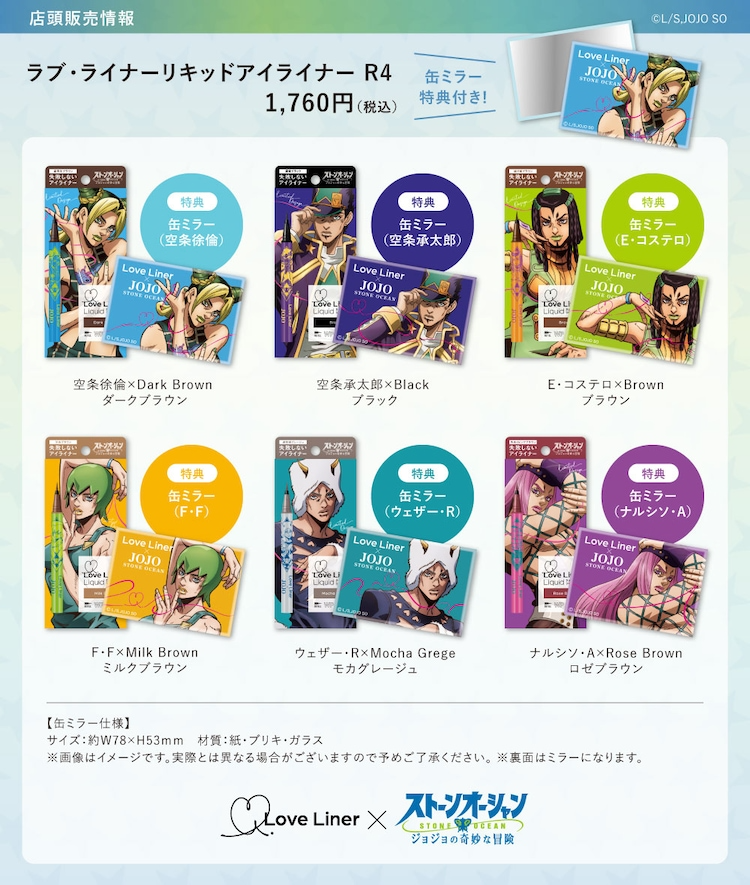 Alternatively, you can buy one of the two special sets: a trio of eyeliners in a special box, plus an acrylic standee featuring the set's three characters and a place to store your eyeliner sticks: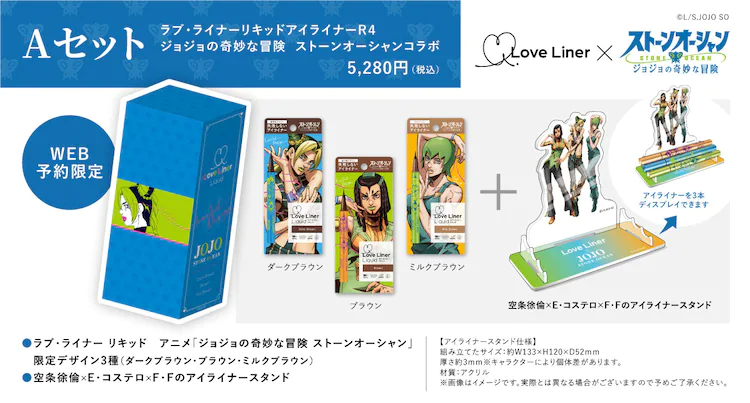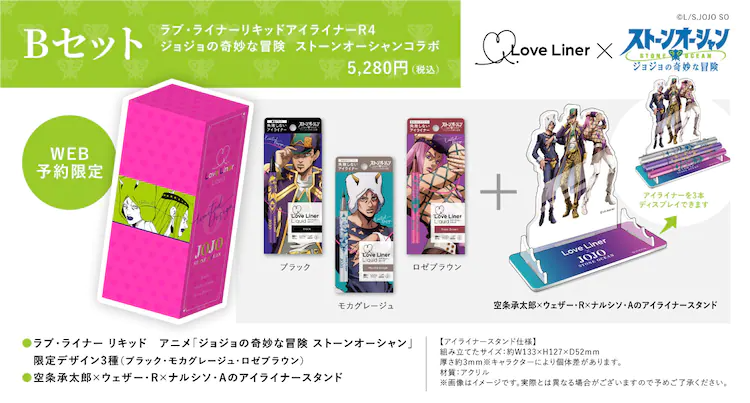 The shop page is now open on the MSH Labo website, with online orders scheduled to run March 11-27. The items will be available in shops starting in July, and online orders will begin shipping starting in August.
Source: Comic Natalie
© LUCKY LAND COMMUNICATIONS / Shueisha / JoJo's Bizarre Adventure SO Production Committee