Along with the first key visual, the official website for the In/Spectre series announced today that its much-awaited second season is set to premiere in Japan in October 2022. The key visual features the main heroine Kotoko Iwanaga holding out her hand to catch the falling snow and a new character, Yuki Onna (Snow Woman), who is unveiled today.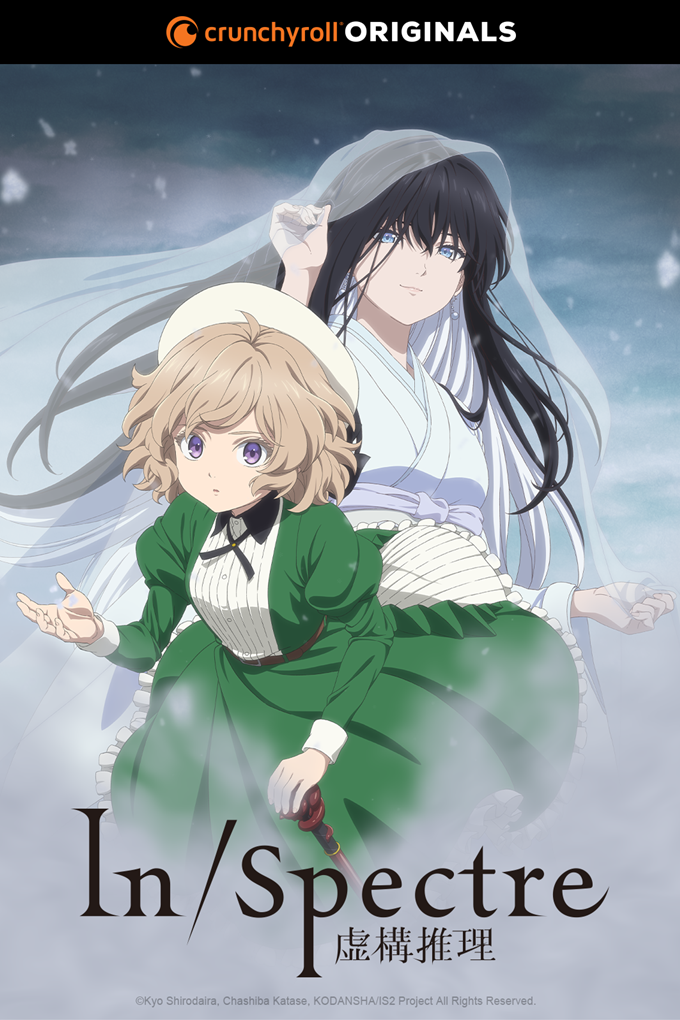 ┏━━━━━━━━
 TVアニメ #虚構推理 Season2
 2022年10月よりTV放送開始❗️
        ━━━━━━━┛

ついに放送時期を解禁!

さらに、「第1弾キービジュアル」も公開!
新キャラクター・雪女の姿も…!
第2期の物語を彷彿とさせる印象的なイラストです✨https://t.co/ol8XJWbGes pic.twitter.com/OlE8cr1fN7

— 「虚構推理」TVアニメ公式㊗️Season2は2022年放送! (@kyokou_suiri) March 4, 2022
---
The site also announced two new characters and their voice cast – Yuki Onna voiced by Yuki Aoi (Madoka Kaname in Puella Magi Madoka Magica) and Masayuki Muroi by Makoto Furukawa (Saitama in One-Punch Man)
Yuki Onna: A yokai that lives in a certain mountainous area. She usually wears a kimono to look like "Yuki Onna," but she sometimes wears clothes and walks around human villages pretending to be a person. She meets Masayuki, who was pushed down by his friend and slipped on a snowy mountain and saves his life. Eleven years later, Masayuki moves to a new house, then Yuki Onna meets him again by chance. From then on, she visits a house that Masayuki rents on the outskirts of town.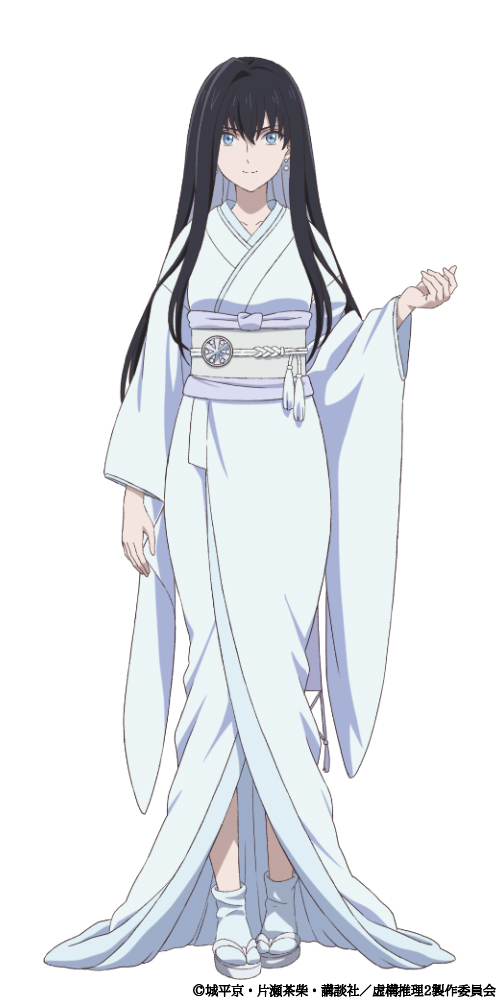 Comments by Yuki Aoi:
Q1: What is your impression of this work?
I thought that the cultural exchange between yokai and humans was very carefully and cutely portrayed. I have loved the depiction of different beings communicating with each other since I was a child, so I really enjoyed participating in this anime.
Q2: What is your impression of the character you play and your enthusiasm for the role?
Yuki Onna is a yokai from the olden days, and has this image of being beautiful, cold, and frightening…. But in 'In/Spectre,' she is mischievous, curious, kind… I thought it was very cute and wonderful that she is an adult in body but pure in heart. I hope I can express her innocence properly.
Yuki Aoi: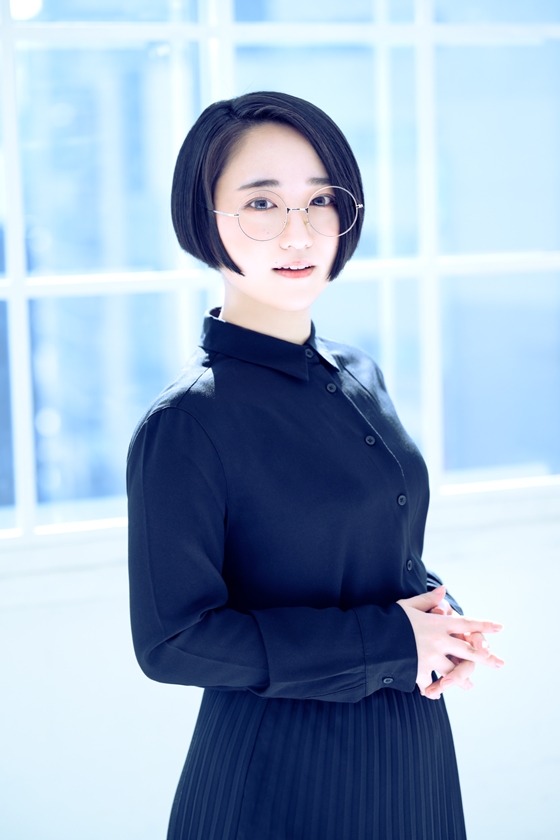 Masayuki Muroi: 32-year-old man with a tough look, who has distrusted people. 11 years ago, he was almost killed by his best friend in the snowy mountains when he was accidentally saved by Yuki Onna. After graduating from college, he started his own business, got married at 29, and led a smooth sailing and fulfilling life, but divorced his wife after she had a lover and nearly killed him. He was also betrayed by a fellow employee and was forced out of his position as president. After that, he put his affairs in order as best he could and moved to the foot of the mountain where he met Yuki Onna.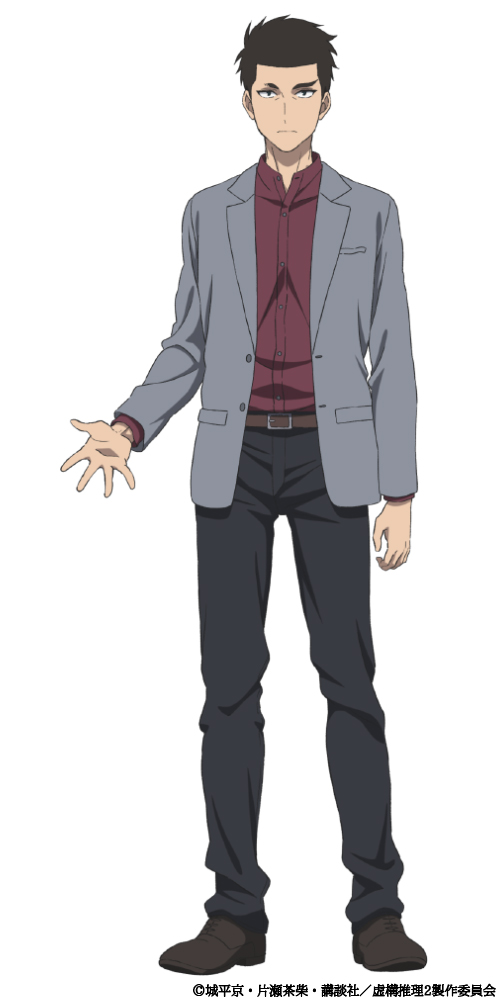 Comments by Makoto Furukawa:
Q1: What is your impression of this work?
The worldview naturally links the supernatural things with the modern world and the amount of information as a mystery story made the work very enjoyable. I also liked the part that the truth is not always the correct answer in solving a problem.
Q2: What is your impression of the character you play and your enthusiasm for the role?
His unpleasant look, gentle nature, and remarkable trouble with women… In a different work, he would have the specs of the protagonist in a harem series, but that is not the case in this work. Good luck to Masayuki in the future, who has had a checkered life! I will do my best to express his various feelings.
Makoto Furukawa: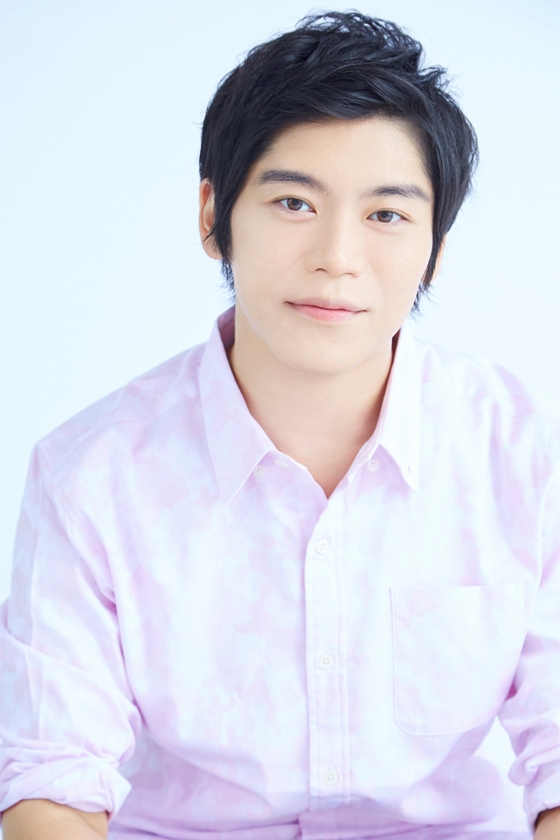 ---
Season 2 was announced on November 26, 2020, with Crunchyroll announcing the new season would come to the service for members in North America, Central America, South America, Europe, Africa, Oceania, the Middle East, and CIS.
Based on the light novels by Kyo Shirodaira, the first season of In/Spectre streamed on Crunchyroll as it aired in Japan as part of the Winter 2020 season. Kodansha releases the manga in English. Crunchyroll describes the series as such:
Iwanaga Kotoko became the god of wisdom to the supernatural beings and spends her days solving problems for them. However, the boy who she fell head over heels for, Sakuragawa Kuro, is someone that is feared by all supernatural creatures. The two of them face various mysterious incidents involving the supernatural in this love x romance x mystery series. Where will these fantastical incidents lead them and what will happen with Kotoko's crush?
English Season 2 teaser trailer:
Japanese Season 2 teaser trailer:
---
Source: TV anime "In/Spectre" official website / Twitter
©Kyo Shirodaira, Chasiba Katase, KODANSHA/"In/Spectre 2″ Production Committee