TV Aichi, a TV broadcasting station in Nagoya City, Aichi Prefecture, which is a member of the Yatogame-chan Kansatsu Nikki Production Committee, launched a crowdfunding campaign to cover the production cost, advertising and promotion, and a part of the goods production cost for the forthcoming fourth season of the TV anime Yatogame-chan Kansatsu Nikki on March 1.
Following the well-received previous three seasons that were aired from 2019 to 2021, the much-awaited new season is set to premiere in April 2022. However, the station said, "As a broadcaster in Aichi Prefecture, we felt it was our duty to produce the anime, and together with the production committee, we have produced and broadcast until its third season. In April of this year, the fourth season will finally start. Everyone is working hard to make the most of the small budget. On the other hand, the cost of producing anime is a heavy burden for a local station like us, and even for a short anime series, the situation is not always smooth."
Thankfully, the campaign's goal of 300,000 yen (2,607 USD) was achieved within a day. As of this writing, it has received 679,058 yen (5,902 USD) from 125 supporters, which is 226 percent of its initial goal. The campaign will run till March 17.
✨お知らせ&お願い✨

/
4期放送開始記念????
クラウドファンディングを利用して
皆様にも八十亀ちゃん????に参加いただける
特典などを用意した
プロジェクトをスタートしました。
\

ぜひご覧ください????
ご支援よろしくお願いします。https://t.co/X5Lp7jfIzE #クラウドファンディングCAMPFIRE

— TVアニメ「八十亀ちゃんかんさつにっき」4月から第4期放送開始! (@yatogame_chan) March 1, 2022
---
The TV anime's first three seasons are available on Crunchyroll.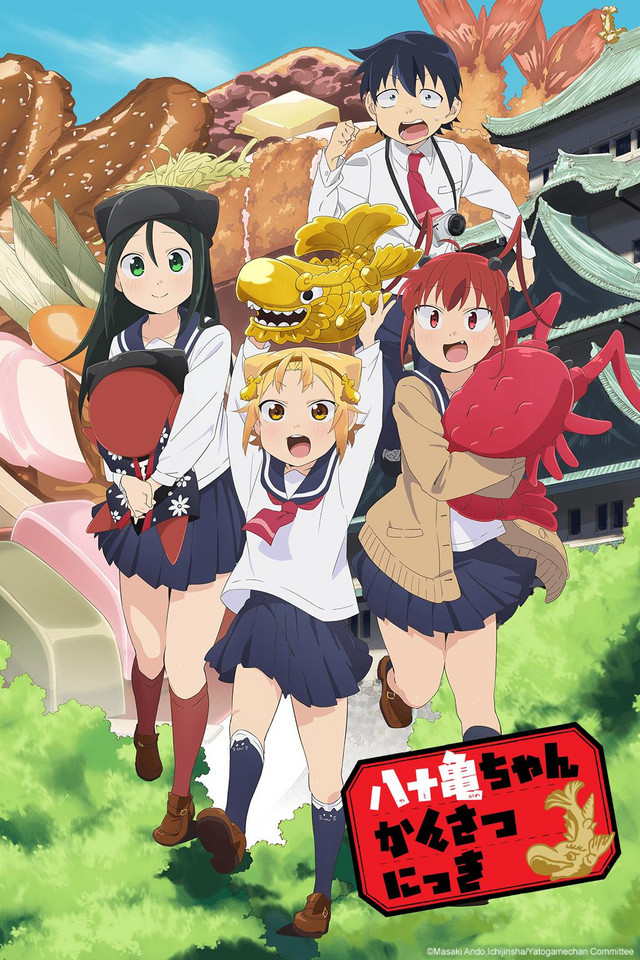 ---
Source: CAMPFIRE
©Masaki Ando, Ichijinsha/Yatogamechan 3 Committee