Explore the latest Crunchyroll Exclusives collection featuring Death Note! Choose the side of justice or rid the world of crime with this lineup available only on the Crunchyroll Store!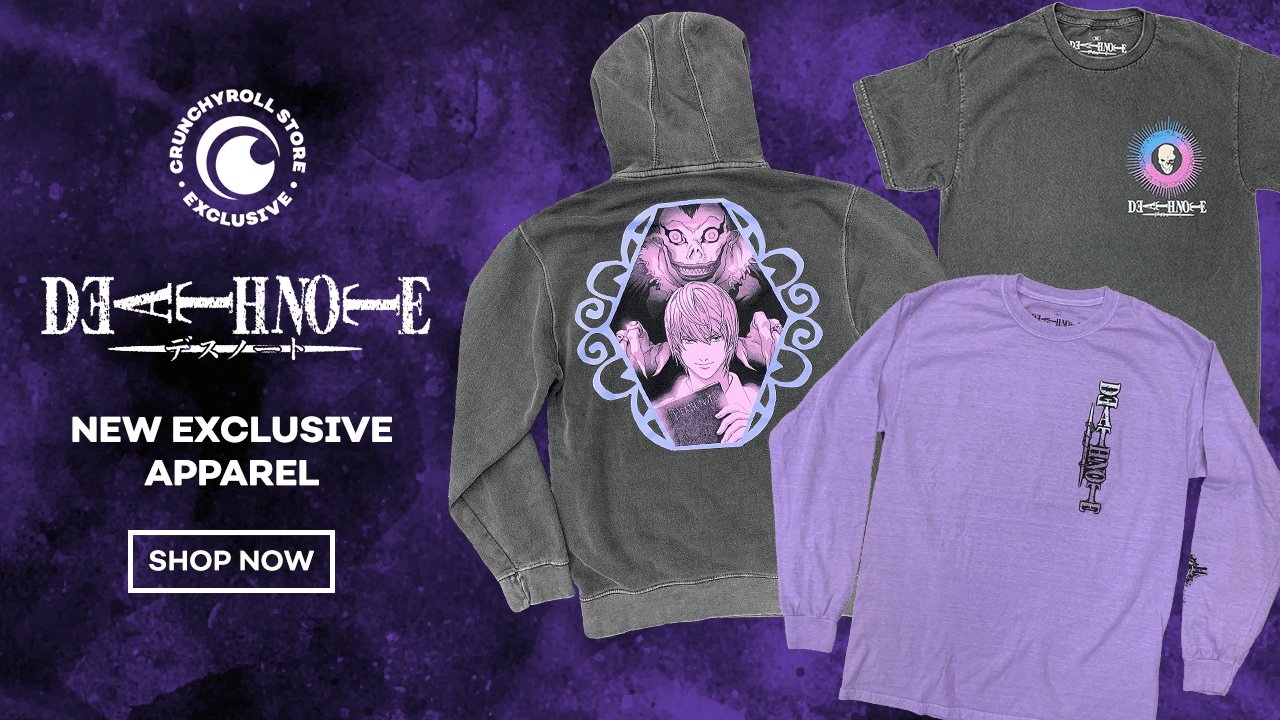 Choose from a set of designs that include two hoodies, a sweatshirt, a long sleeve, and a T-shirt featuring characters from the series.
This line is only available while supplies last, be the first to secure these items!
The entire collection is available now at the Crunchyroll Store! 
>>>Shop the entire Crunchyroll Exclusives: Death Note now