There's still a few weeks to go until the 45th Annual Japan Academy Film Prize, but two awards have already been announced: the fan-chosen Popularity Awards. Established in 1980 when the prestigious award ceremony was in its third year, these prizes are the fans' opportunity to weigh in on the year's most talked about entertainment.
Evangelion 3.0+1.0: Thrice Upon a Time received the Popularity Award, cementing its (already pretty solid) status as the year's most discussed film. The capstone to Hideaki Anno's long-running series, which began nearly 27 years ago, has been the talk of the anime world since well before its premiere. In the wake of its arrival, it's been reviewed, analyzed, debated, and even birthed a new term: "Eva Loss," that empty feeling inside when fans know it's all over.
The film is also nominated for Animation of the Year, alongside BELLE, Sing a Bit of Harmony, Fortune Favors Lady Nikuko, and JUJUTSU KAISEN 0.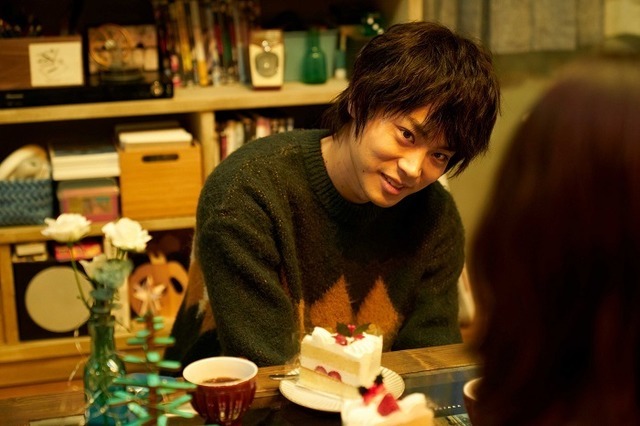 Masaki Suda, one of the two romantic leads of the film We Made a Beautiful Bouquet, won the Popularity Award in the Actor category. Suda and his co-star, Kasumi Arimura, are nominated for awards in the Best Actor/Actress in a Lead Role categories.
The Popularity Awards are chosen by listeners of 99 All Night Nippon.
The winners of the 45th Annual Japan Academy Film Prize will be announced March 11 in a ceremony held at Tokyo's Grand Prince Hotel New Takanawa.
Source: Anime! Anime!
© Khara
© We Made a Beautiful Bouquet Production Committee