The official website for the forthcoming live-action film adaptation of CLAMP's dark fantasy manga xxxHOLiC has released a 60-second full trailer that features its theme song "Habit" performed by the four-member Japanese rock band SEKAI NO OWARI.
The song was written by the band in response to director Mika Ninagawa's request to "express kindness to the young people living in the present." The band says, "We are very happy to be able to work on a new collaboration with director Ninagawa, with whom we have worked many times before in the form of photography, and now through a film. Please enjoy the song 'Habit,' which expresses a side of SEKAI NO OWARI that we don't usually show, along with the bewitching world of the film."
60-second full trailer:
30-second trailer:
SEKAI NO OWARI artist photo: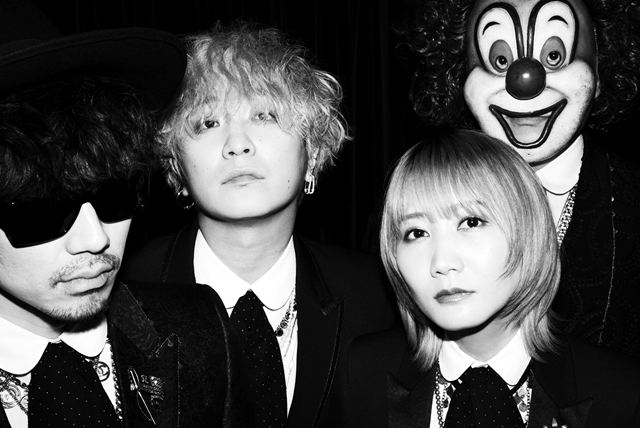 ---
The Mika Ninagawa (Sakuran, Helter Skelter)-directed film is set to be released in Japan on April 29, 2022. Ko Shibasaki (Mika in 47 Ronin) and Ryunosuke Kamiki (Taki Tachibana in Your Name.) are cast as the film's two main characters, Yuko Ichihara and Kimihiro Watanuki, respectively.
A new poster visual is also revealed, with a tagline: "There is a price to pay for making wishes come true. Now, what is your wish?"
New poster visual: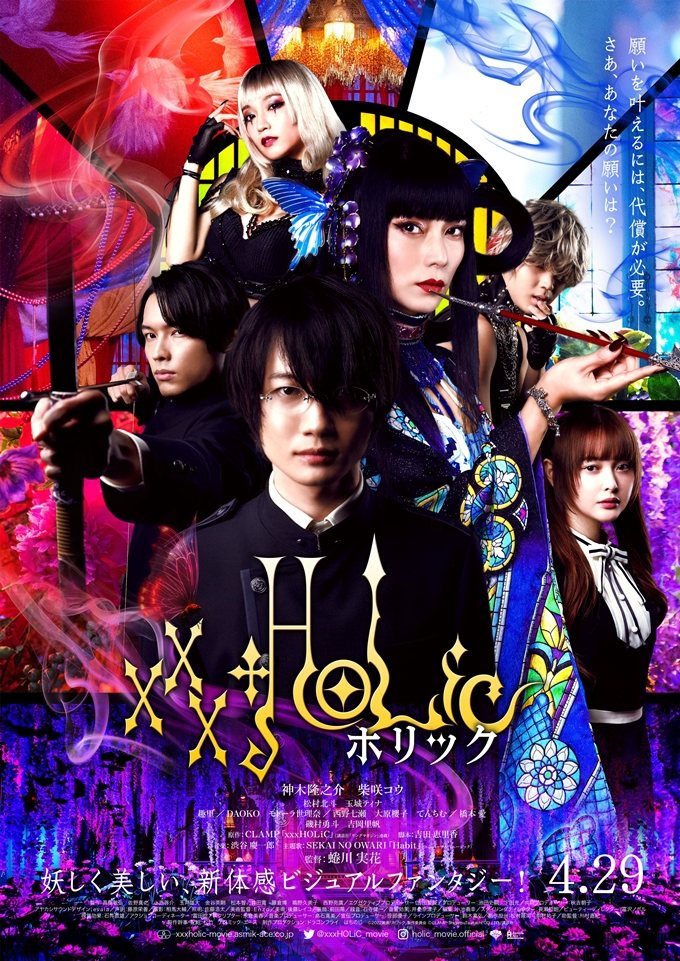 ????.。.:*:.。.✧
 『#ホリック #???????????????????????????????? 』
   メインビジュアル解禁
        ❥.。.:????*:.。.⠀

願いを叶えるには、代償が必要。
さあ、あなたの願いは?#映画ホリック#神木隆之介 #柴咲コウ#松村北斗 #玉城ティナ#磯村勇斗 #吉岡里帆#蜷川実花

????.???????? ???????????????????????????????? pic.twitter.com/9JNanPIuj3

— 映画『ホリック xxxHOLiC』公式 (@xxxHOLiC_movie) February 24, 2022
---
Source: "xxxHOLiC" live-action film official website / Twitter
©2022 Movie "HOLiC" Production Committee ©CLAMP・ShigatsuTsuitachi CO.,LTD./KODANSHA